Careers at GFW
Join the GFW Technologies Inc. Family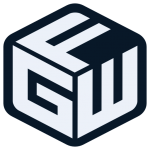 GFW Technologies Inc. is looking for qualified professionals to join our exceptional team:
Why work with us?
Choosing a career at GFW means being part of our leading facility which boasts many opportunities to grow and develop your machining, fabrication and welding skills. At GFW we take pride in our team's specialized capabilities. Our experts are masters of their trade and can provide the opportunity to learn through a collaborative and encouraging environment.
We celebrate successes and support everyone like family. We also encourage and assist in our employee's development, offering paid training in machining and welding.
GFW is also a family owned company, by parent company Canerector Inc. – a company with a family culture that is synchronous to that of our own.
Employee Benefits
A career at GFW includes some of these added employee benefits
About our Parent Company – Canerector Inc.
Canerector Inc. is a private, family-owned, industrial company focused on engineered products, fabrication, machining, foundries and fieldwork. For more information, visit Canerector.com.
Take the First Step to Start Your Career at GFW Today